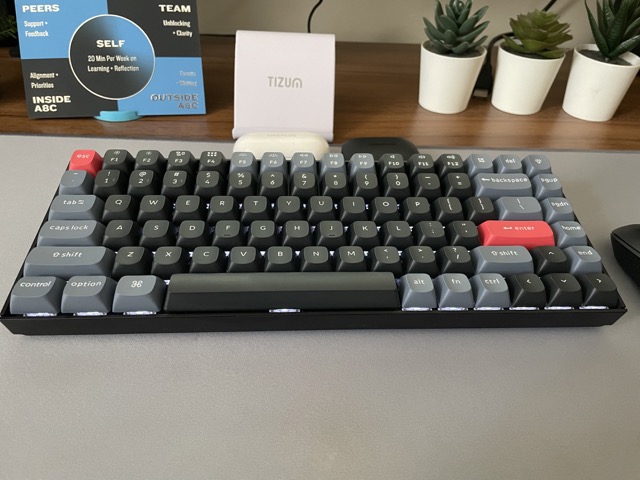 Will it put an end to my keyboard-craving? I hope so. I'm optimistic based on two days of using it.
During my Europe trip last month, I was confused between an Apple Magic Keyboard, a Keychron, and a Nuphy Air75 (all similarly priced and 75% form factor). I finally settled on Keychron last week for two reasons:
Nuphy is not easily available in India.
The K2 Pro has arrived in India. And it's slick! It's not low-profile, but it kinda matches the Nuphy in the looks department.
I love the keys. The red switches make such lovely sounds. I sometimes hear them in my dreams.
K2 Pro joins my ever growing list of keyboards, notably Logitech's MX Keys and a Redragon (w/ clicky blue switches). But who's counting?
Never ask a musician how many guitars they have. Never ask a programmer how many keyboards they have. Never!