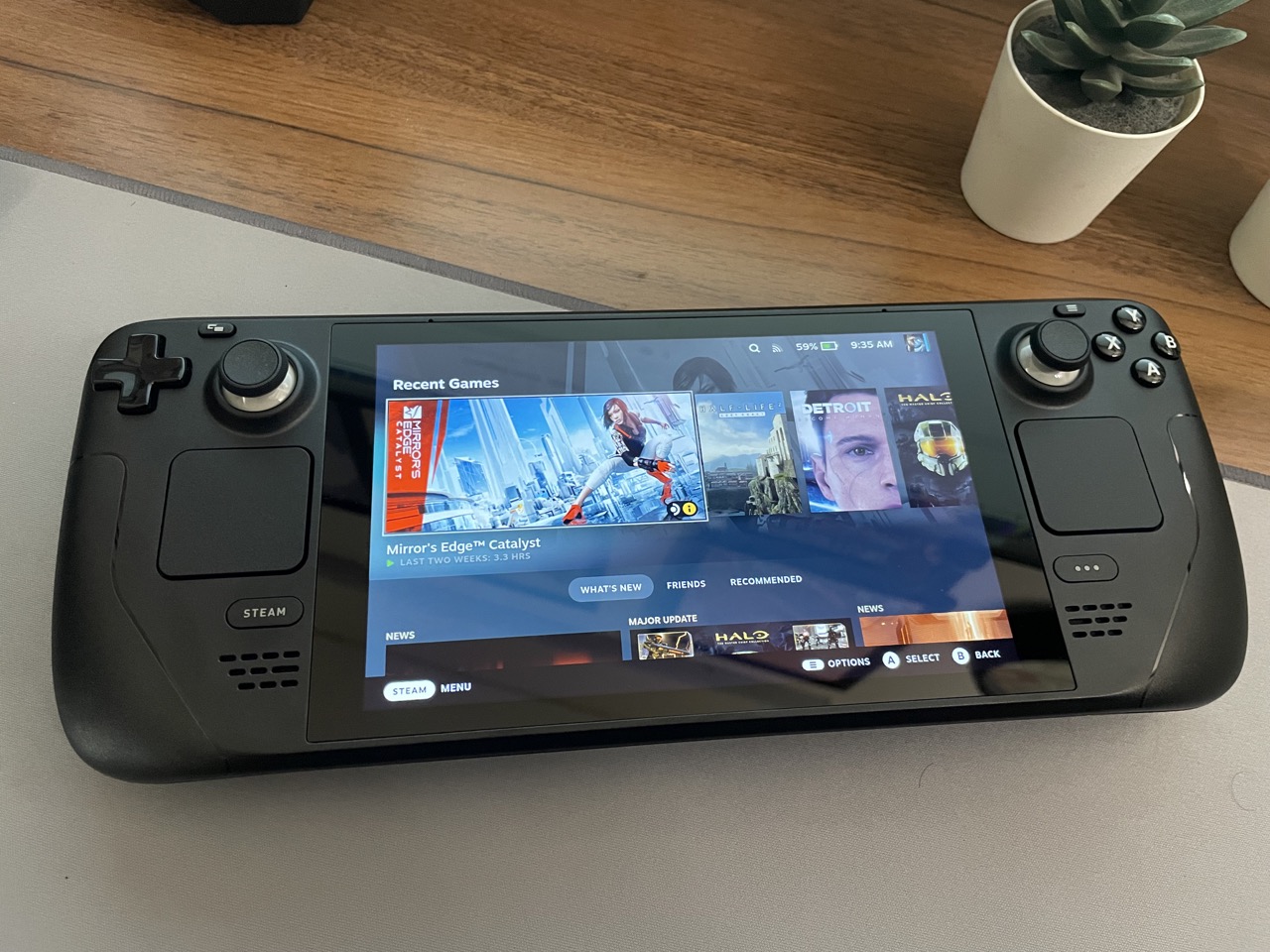 So, I finally got it. Only because of my company's generous travel program that earns you money when you travel for work (see Rocketrip). It's not easy to get a Steam Deck in India: it's officially not available yet.
The ones available on Amazon are pretty expensive. After some research, I found a reasonably-priced Deck on MX2Games. Initially, I was a bit hesitant to buy from a lesser-known marketplace. But I went for the kill based on reviews on Reddit.
I'm happy-ish with the purchase. I like the convenience of playing proper video games from my bed. Because of that, I have been able to progress through Mirror's Edge Catalyst without waiting for weekends. But the screen is pretty average. You can clearly see individual pixels without trying much, though after some time you start to ignore it.
I'm looking forward to my next trip to enjoy gaming on the go. And, hey, you can dock the thing into any monitor and use it as your personal computer.