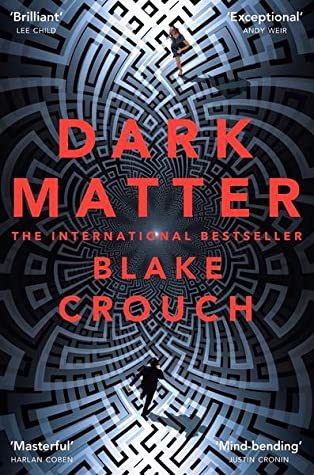 Cross-posted from Goodreads
Dark Matter is a rare, well-written concoction of science fiction and thrill. It is a tale that illustrates the horrors of living in the multiverse, reminiscent of how Chistopher Nolan's Interstellar told of the horrors of time travel.
Through all the shock and terror, it's a story of a 'regular' family man who despite the horror or because of it comes to realize what matters most to him in life – his wife and son – and is ready to do anything to get them back. Despite the seemingly grim backdrop, the story moves along optimistically at a quick pace. The various monologues of Jason Dessen, the protagonist, are lovable and so relatable.
Jason's character development is so well down as to be an inspiration for your own creative writing endeavors. The story is neatly written and polished, and the overarching premise is exceptionally original.