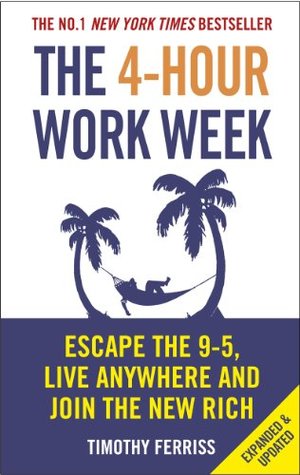 Cross-posted from Goodreads: https://www.goodreads.com/review/show/3196927726
This one is bold! May not be for the faint of heart. 4WW is a book about the realization that living your dreams is as important as doing your 9-5 job. Ferriss' casual style of writing is motivating and quirky. I personally found his thought process and "lifestyle design" tips to be extremely helpful. Even though at times his (or one of his interviewee's) story feels larger than life, I would recommend this book to anyone looking to once and for all stop deferring their "grand" vacation/retirement plans and start living them today. Ferriss provides practical advice to make time to do all that you want by somehow managing to complete your routine job work in exponentially less time.
Having read Deep Work: Rules for Focused Success in a Distracted World before this one, I found a lot of ideas and techniques very-very similar described by Newport. It's important to realize, though, that 4WW came a decade before!