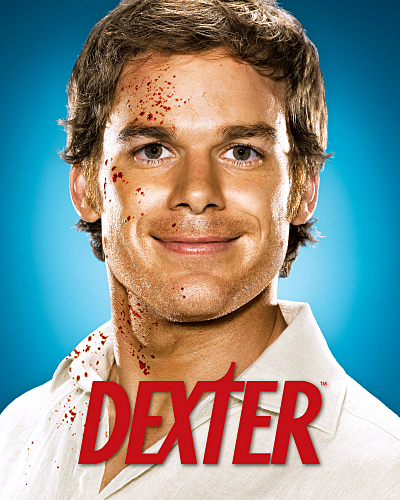 My ode to Dexter in the form of a short poem. So impressed I was by the fifth episode of the second season "The Dark Defender" that I wanted to right something on the topic. And here it is.
Secrets I hold, secrets untold.
Secrets that protect you, let you be free.
Seeing the innocent safe,
it feels good to be me.

I kill for a purpose,
following certain rules.
Harry's Code is what I live by,
it lets me make nocturnal schedules.
The code is everything Dad taught,
it keeps me from getting caught.

In the dark I do my work,
around when the devil seeks to lurk.
The murderer, the crime lord, the law bender,
they cannot elude me, for I am the dark defender.

My methods inhuman, dark and brutal.
Before I chop him into a hundred bits,
his guilt even the hardened one admits.
Poly-bags of flesh are all that remain.
Yet the devil lives,
on my glass slides, as blood stain.

Emotions do not bind me, fear does not hold me,
I am a serial killer, a psycho you can call me.
With false pretenses, perhaps I am a sham.
Criminals beware, the innocent don't fret,
your always lovable Dexter I am.