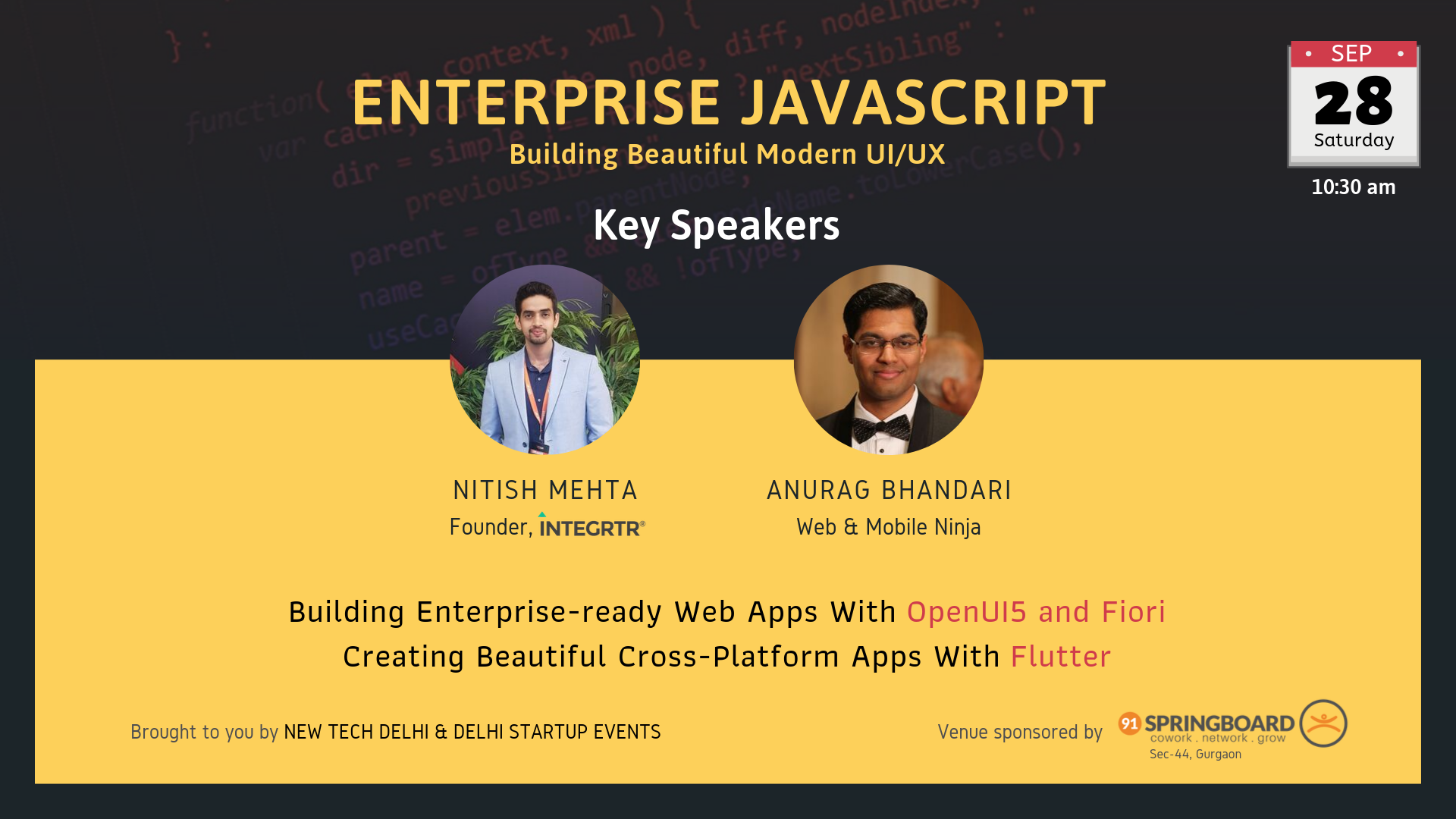 After 3 long months, we had the second edition of Enterprise JavaScript meetup. The first one was in June. It was an interesting meetup. 40-odd people signed up (RSVP'd) and 10 turned up. That's a nearly 25% conversion rate. Not bad! Despite the small group size, we had a good time.
Enterprise JavaScript: Building Beautiful Modern UI/UX

In this second edition of our popular NCR meetup, we will learn to build elegant, professional and modern user interfaces and experiences. Do not miss out on the opportunity to hear from and interact with distinguished developers. Learn from real-world experiences of the speakers.

Meetup.com: Enterprise JavaScript – Version 2
Unlike the last time's conference-style schedule, we had this time only 2 sessions:

Building Enterprise-ready Web Applications With OpenUI5 and Fiori by Nitish Mehta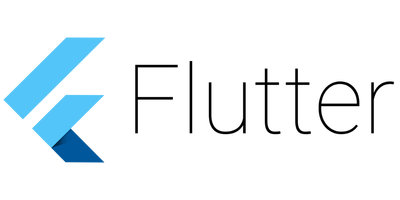 Creating Beautiful Cross-Platform Apps With Flutter by Anurag Bhandari (me)
A relatively short schedule allowed us to go deeper into our respective topics and entertain more questions from the audience. Talking about the audience, we had a decently diverse group of enthusiasts and learners from undergrads to junior devs to project managers. They were all just lovely. We even had a foreign guest: a nice guy from South Korea 🇰🇷. That means we have international reach now, haha.
As usual, Nitish's session was well-prepared and touched most aspects of this topic, OpenUI5. I personally learned a lot since (surprisingly) I had never heard of this UI framework before. Too much Bootstrap hypnotism?
As for the Flutter session, it was my first-ever attempt at teaching and evangelizing it in public. I loved doing that as much as I loved coding my showcase app. Oh yeah, it was a mostly hands-on session where we spun up a beautiful Health App in just over 60 mins (including learning Flutter and Dart stuff on the way). The full source code and tutorial of the app is in my GitHub repository.
Okay, I am done blabbering. Here are some pics: