As weird and funny as it may sound, Ubuntu isn't able to play sounds on my laptop's 3.5mm headphone jack. Yes, the gentle, innocuous, innocent headphone jack that we all love and use. And mine's not even a super-fancy laptop with uncommon hardware. It's a Dell Inspiron 7000 series laptop with an Intel chipset. How more commonplace can things get than this?
After fiddling around for quite a bit, I was finally able to get it to work. I guess the issue has something to do with (the notorious?) PulseAudio.
Anyway, the trick for me was to use a little utility called hdajackretask. It's part of the alsa-tools-gui package and helps you retask (remap or whatever) your PC's audio ports (including internal speakers and HDMI). Read the documentation here (simple and fun): https://fossies.org/linux/alsa-tools/hdajackretask/README
Install it using this command:
sudo apt install alsa-tools-gui
Next, open the app from either command line (hdajackretask) or menu. Here's my overriden configuration for reference (headphone, right side):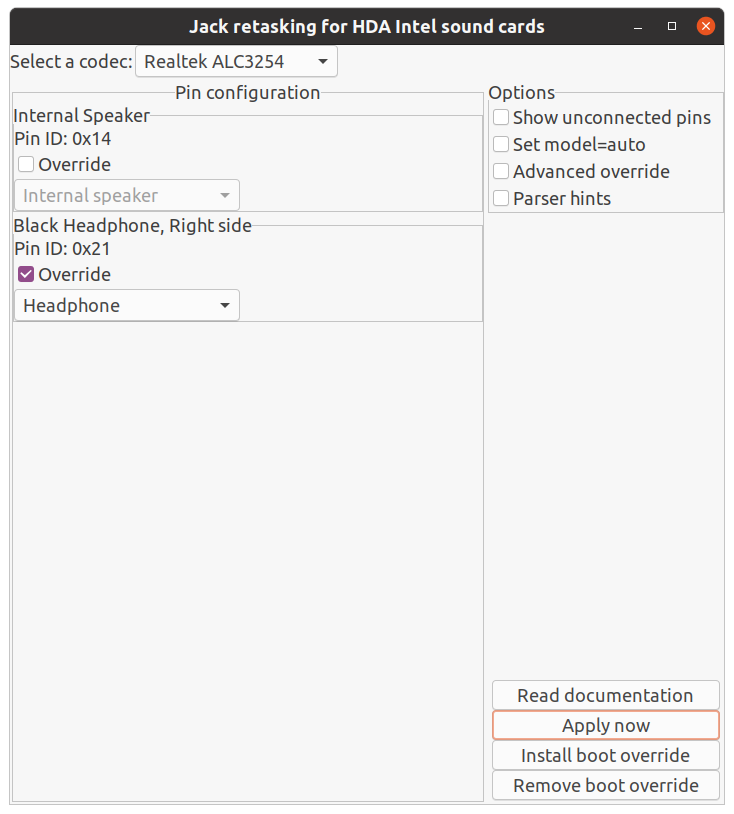 Hit Apply Now, and boom! Headphones are finally working. It's important to note that this is not a silver bullet that will fix all jack-related sound issues. It just so happened in my case that retasking was necessary. I have to do it every time I plug in my headphones (even with the boot override installed). Weirdo, I know, but at least it works.
You may receive this error when you apply the overrides. I guess it's totally fine to ignore it. It's probably because of a restart of pulseaudio system. Things work despite the error.

Feels to weird that it's 2020 and such retasking has to be done manually!
Note that getting my Bluetooth audio devices to work – especially my AirPods – remains a pain in the you-know-what.