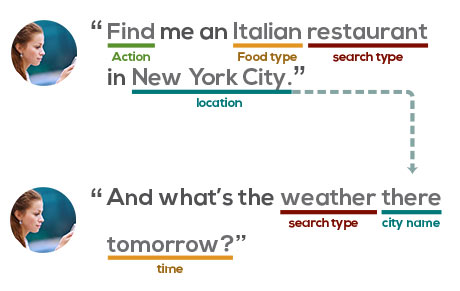 Everyone is talking about Artificial Intelligence (AI). Recent times have seen a big surge in AI research and huge investments in that direction by corporates and academia. Major IT and consulting players have even declared AI as an emerging trend, and have started offering AI-based services to their clients.
Working at Accenture Labs, it's a privilege to play with the latest and the greatest trends. All cutting edge work at Accenture begins at Labs. My team was tasked with creating a Skype for Business bot: a virtual agent – just like a Facebook chat bot – to intelligently understand and respond to user's queries, in a way a human does. As some people would guess, this required some sort of natural language processing (NLP) capabilities to be added to the bot.
With the recent explosion of cognitive offerings from the "biggies", we didn't have to start from scratch in order to implement such a profound functionality. We relied on Microsoft's LUIS for our bot's language understanding capability. Although working with LUIS was fun, the curious keeda (bug) in me had me looking for alternatives. I soon found out that the concept of intents and entities was common across NLU frameworks. Google's API.ai and Facebook's Wit.ai both work on similar models, except they have a slight edge over LUIS in their ability to keep track of context.
It's been a great learning experience so far, and I intend to delve deeper into NLU. And, maybe, explore other AI-based cognitive technologies, such as speech recognition and computer vision (I have dabbled in both in the past).
C'est génial!
P.S.: On this topic, check out Mark Zuckerberg's attempt at building Jarvis, his home automation AI.